Android: editing contacts on phone not possible
Some users can not edit contacts on theirs phone after synced Memotoo sync and Android. Here the tips to edit them.
Reset the default "Edit Contact"
The problem came from the default Edit Contact you choosen.
You try to edit a Memotoo contact with the Android edit contact: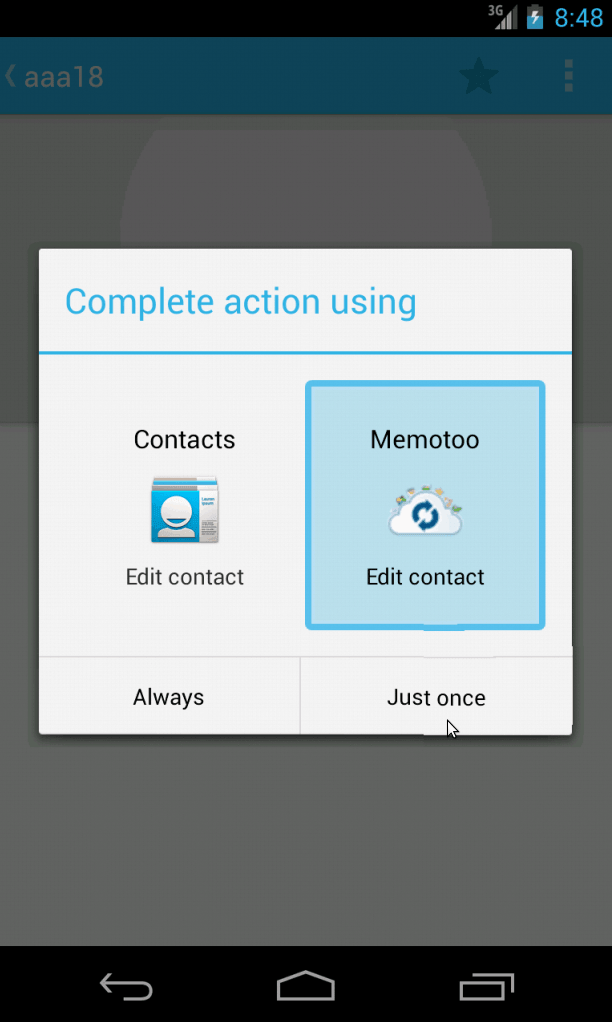 To correct this problem, go to the Settings of your phone, choose Apps and select Memotoo: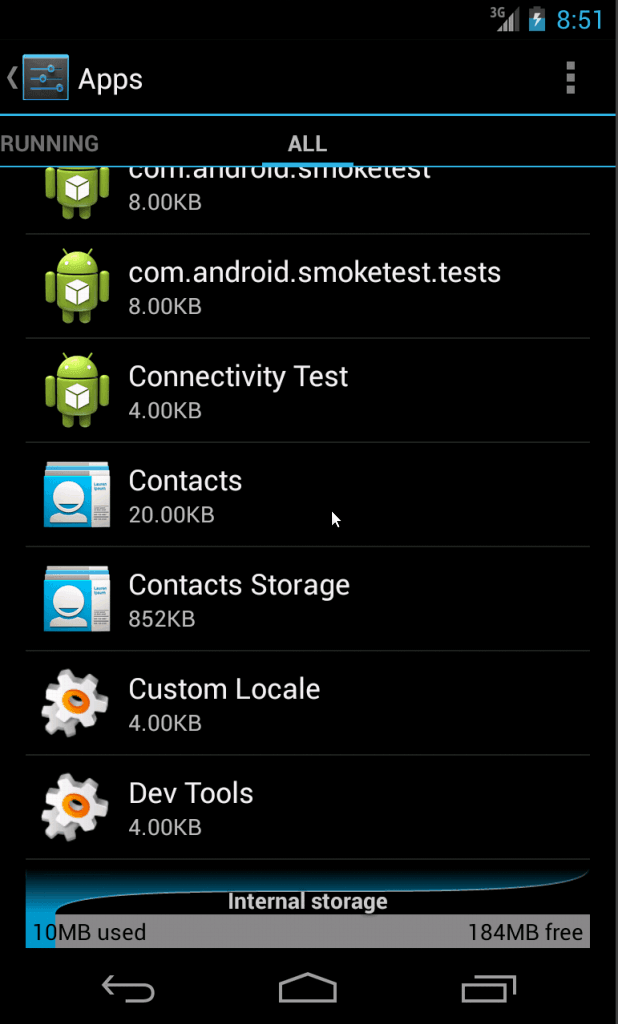 Now click on Clear defaults and you could edit the Memotoo contacts!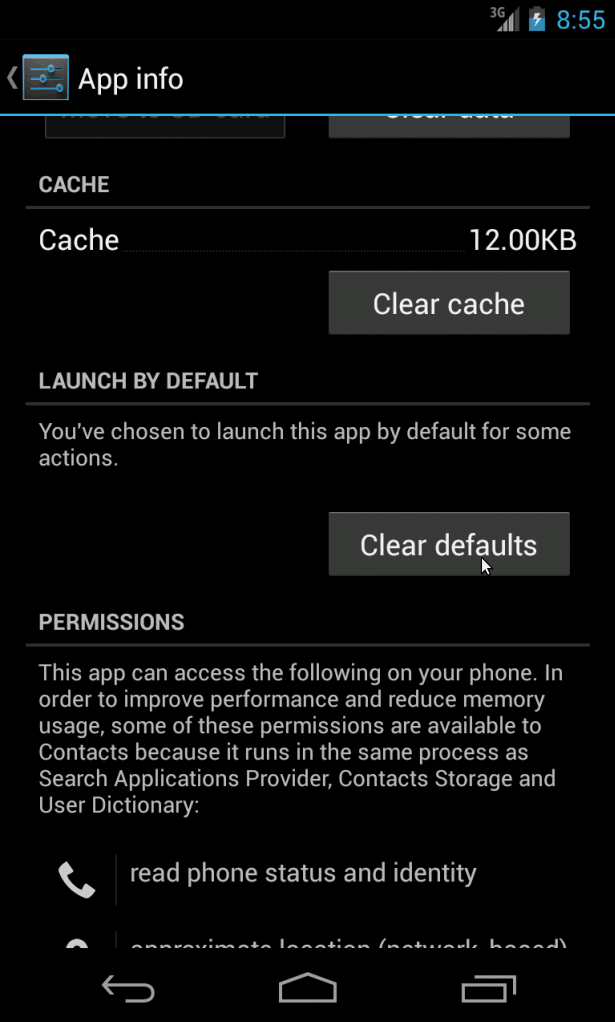 See also