How to sync Memotoo and ActiveSync with Outlook 2013 / 2016
Now in Outlook 2013 and in Outlook 2016, you can add an Exchange ActiveSync account and Memotoo is compatible with ActiveSync!
Add account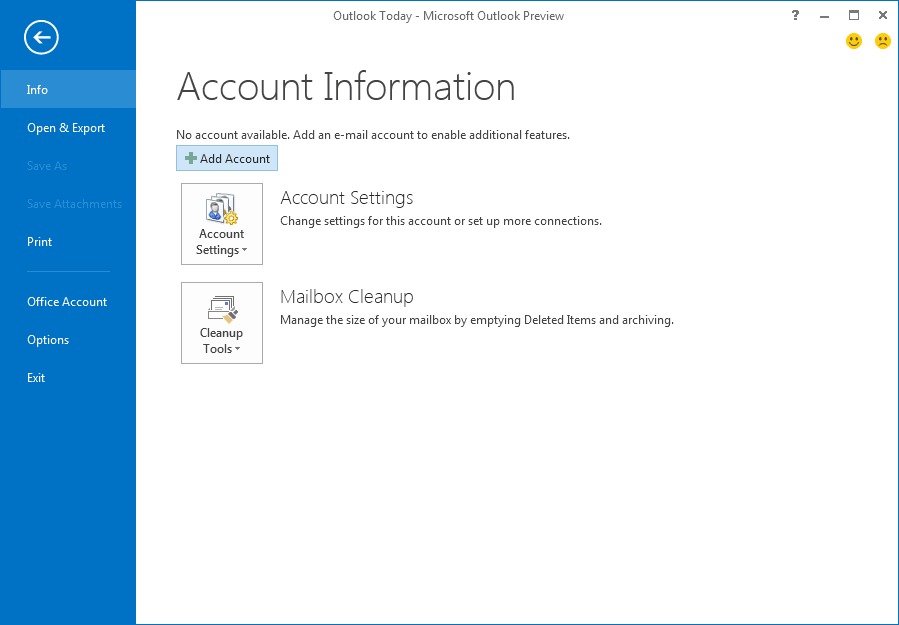 Select: Manual setup or additional server types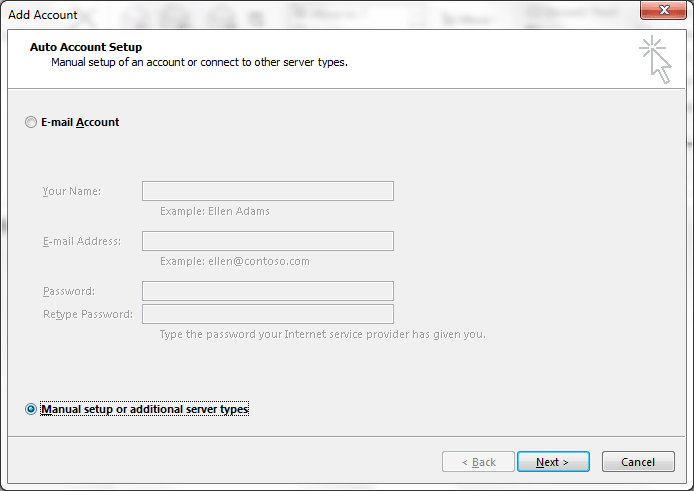 Select: Exchange ActiveSync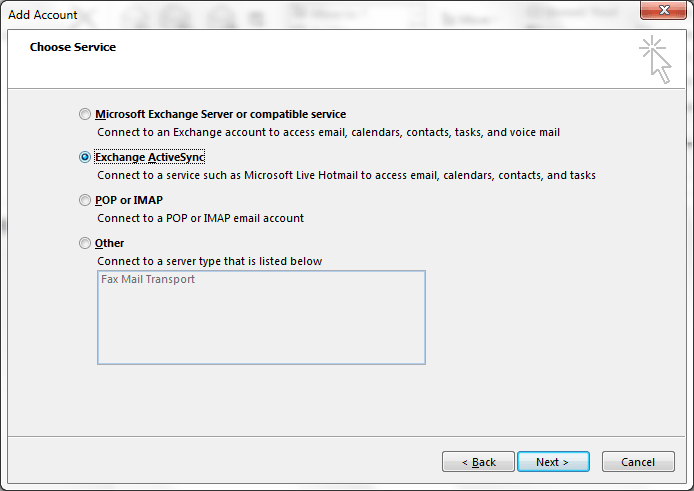 Settings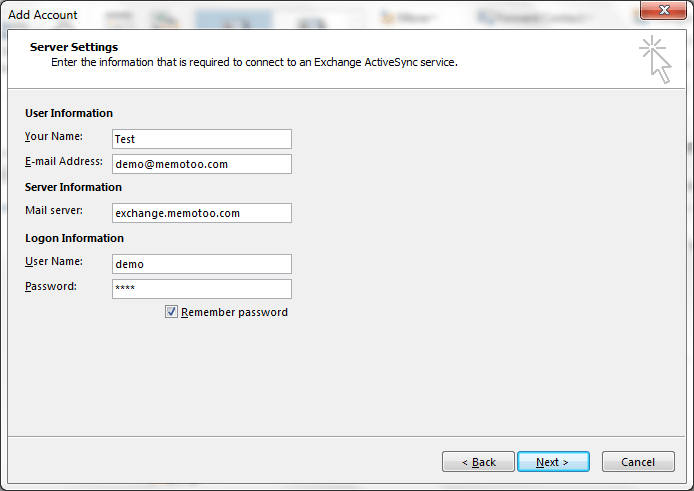 E-mail Address: YourUsername@memotoo.com or enter your e-mail
Mail Server: exchange.memotoo.com
Account created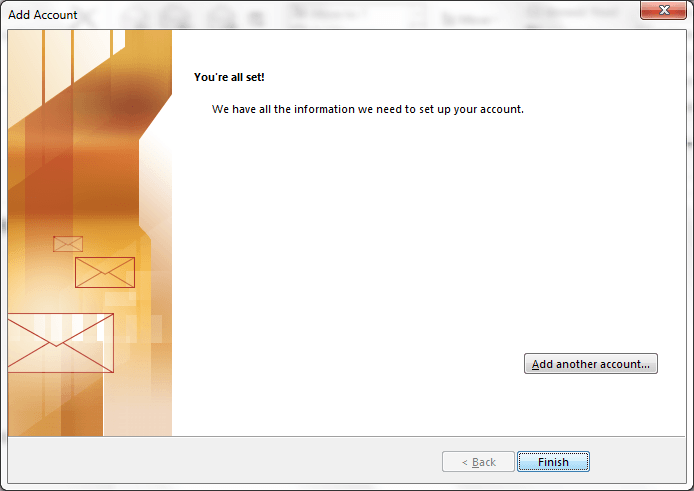 Memotoo in Outlook
Now you will found your contacts, calendar and tasks in Outlook. They will be in the folder YourEmail@memotoo.com: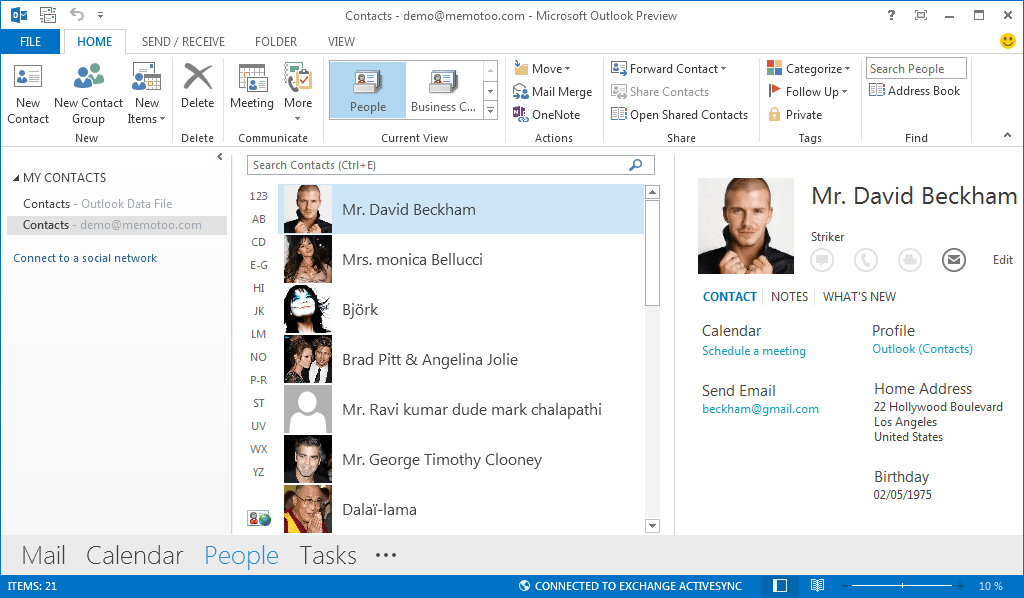 Import Outlook data (contacts, calendar, ...) in Memotoo
Select all contacts in "Outlook Data File"
Move them in your folder YourEmail@memotoo.com: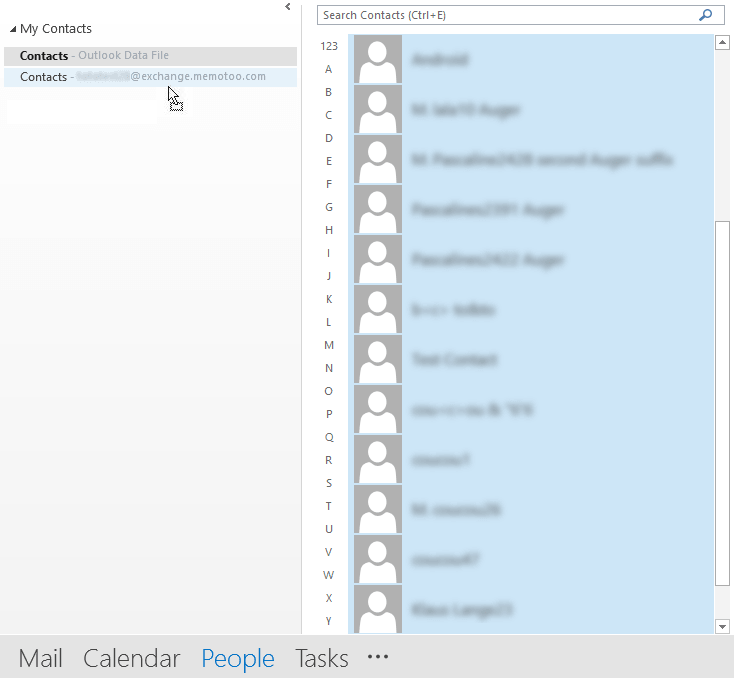 Do the same thing, for your calendar, tasks, ...
Links
How to synchronize Memotoo and Outlook with Funambol plugin
How to synchronize Memotoo and Microsoft Exchange ActiveSync