Sync tasks and notes with TaskCoach
The software Task Coach allows to you to sync your tasks and your notes with a SyncML server, so you sync these datas with Memotoo.com !
Configure TaskCoach
Go to "Preferences..." and check "Enable SyncML" in "Features" tab.
Restart TaskCoach
In "Edit" select "SyncML Preferences..."
Configure the Memotoo SyncML server:
http://sync.memotoo.com/syncml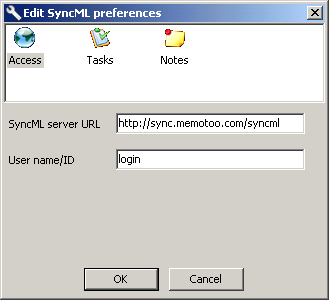 Configure the tasks database:
task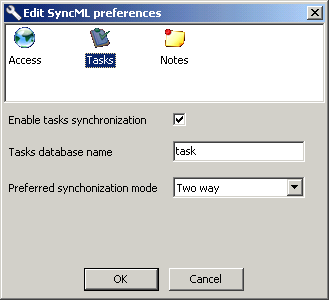 Configure the notes database:
note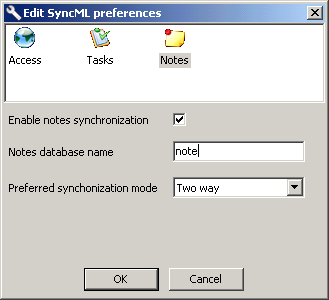 Start the sync: go to "File" and "SyncML synchronisation"