Sync many Google Calendar
How to setup
If you have many calendar in one Google Calendar account or in multiple Google Calendar accounts, here how you can sync them with Memotoo:
Follow this link, and add the sync between Memotoo and your first calendar:
https://www.memotoo.com/how-to-sync-google-calendar.php

Select the calendar you want sync by selecting it in Choose which Google calendar to sync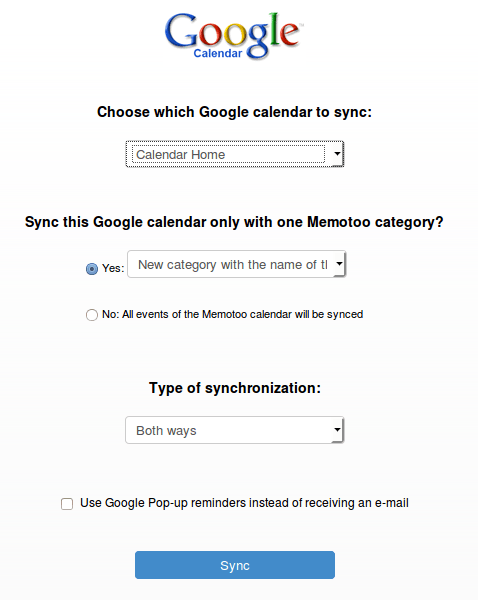 Select New category with the name of the selected calendar and click on Sync button

Now if you want sync an other calendar of this Google Calendar account, do the same thing as above.
Otherwise sign out Google Calendar, connect to the second Google Calendar account, and click again on the link above to add the second sync.
And you can continue to connect as many Google Calendar accounts as you want!
See also